Product Description
1. Fiber Cement SIPs Board also can convert to a fast assembly house and a high insulated Homes.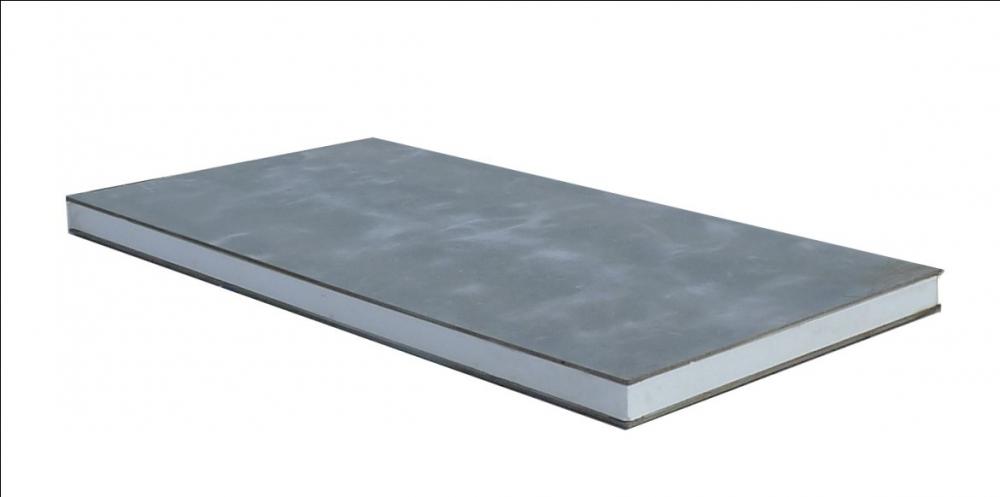 As an alternative for the traditional wooden skin SIPs (Structural Insulated Panels), fiber cement skin SIPs is more suitable for the area with high humidity and severe terminate problems. Fiber cement skin SIPs act as the framing, sheathing, insulation at the same time, which greatly increase the construction speed, save the onsite labor cost and result in a much energy efficient and cost effective system.
Quacent Fiber Cement SIPs Prefab Homes are:
Moisture resistant
Terminate resistant
Less requirement for labor skills.
All precut and numbered for quick installation.
No need drywall.
Both sides ready to finish.
2. Light Gauge Steel Roof Truss
Based on our one of the world best fully automatic cold roll forming machine, we offer
light gauge steel truss for roof and floor with the following characters,
• Fully engineering data
• Virtually unlimited truss design - extremely versatile
• Chord and webs in one plane
• Lightweight and easily handled on-site
• Strong weak axis performance - helps prevent damage in handling, reduces
bracing requirements, and provides solid footing for installers and other trades
• High strength to weight ratios
• Long span capabilities
• Mechanically fastened - no welding
• Layout, design and engineering, and fabrication drawings accomplished with
state-of-the-art software
Material: High tension Galvanized Light Gauge steel, G550
Thickness: 0.55mm/0.75mm/1.0mm,
Specs: Zinc & Aluminum coated with 150g/m2+,
3. Fiber Cement Skin SIPs for wall, and light gauge steel truss as roof.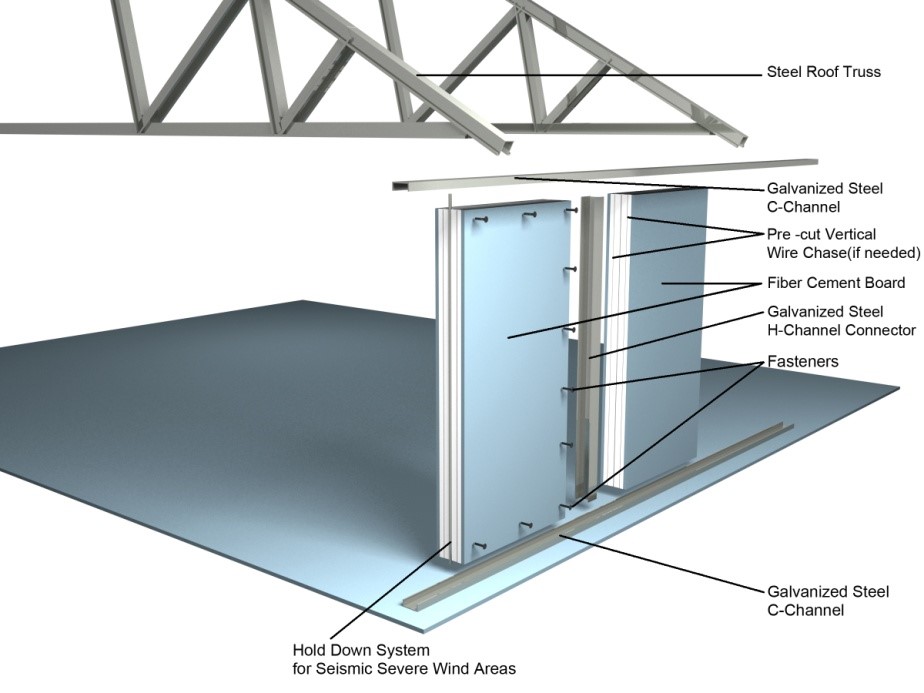 By integrating 2 system, you get a strong, flexible, fast-erected, very good insulated, eco-friendly SIPs Prefab Homes.