Product Description
Osb Sip also called OSB Board insulated sandwich panel.
E. OSB Facing Structural Insulated Panels Specification:
Facing: 7/16`` (11.1mm) Canadian OSB (for both side), Exposure 1, APA certified;
Core: 1.2 lb/c.f (20kg/ m3) EPS, fire retardant.
Glue: Certified Structural Adhesive from U.S.A.
Other facing such as fiber cement board, gypsum board can also be the facing, Call for quotation.
No charge for standard edge routs specified with order. Standard Osb Sip routs are flush, 3/4", 1 1/2" or 3". OSB spline routs available for $2.00 per panel as specified.
Electrical chases available for $2.00 each per panel. Chases must be specified prior to lamination.
All panels can be precut to greatly save the onsite labor cost for USD 0.9/sf. (pls note the footage is based on the raw material will be used)
F. Osb Sip and Insulated Sandwich Panel Thermal Performance System:
The Quacent Osb Sips System provides wall and roof assemblies with higher overall (effective) thermal resistance (R-value) than other conventional construction methods. The overall R-value of a building assembly includes the effect of thermal bridges as a result of framing members and is a measure of its ability to resist heat flow through it. The higher the overall R-value of a building assembly, the lower the long-term energy costs will be for heating and cooling.
The table below provides typical R-Values of Osb Sip in different thickness: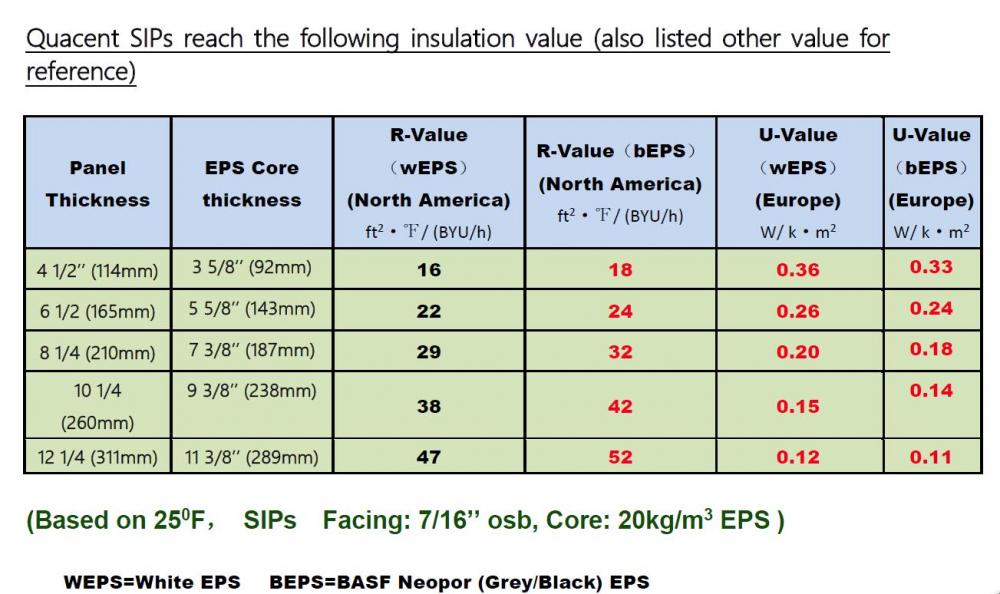 leakage rate for a building (quantified in terms of air changes per hour) is often used to determine the energy efficiency of building construction. Air leakage rates vary widely for different types of house construction with values of 0.2 acph or lower achievable for energy efficient house construction using the Quacent Osb SIP System.
The combined high overall R-Value and low air leakage characteristic of buildings built with the Quacent SIP System results in significantly lower energy costs versus other construction methods such as wood frame construction.
Dalian Quacent is a Canadian invested plant in China & specialized in prefab house for residential and commercial modern home construction. We adopt the latest technology such as Structural Insulated Panels (SIPs), Light Gauge Steel (LSG), to make durable, energy efficient, upgradable and cost effective prefab houses in Australia and other places on earth.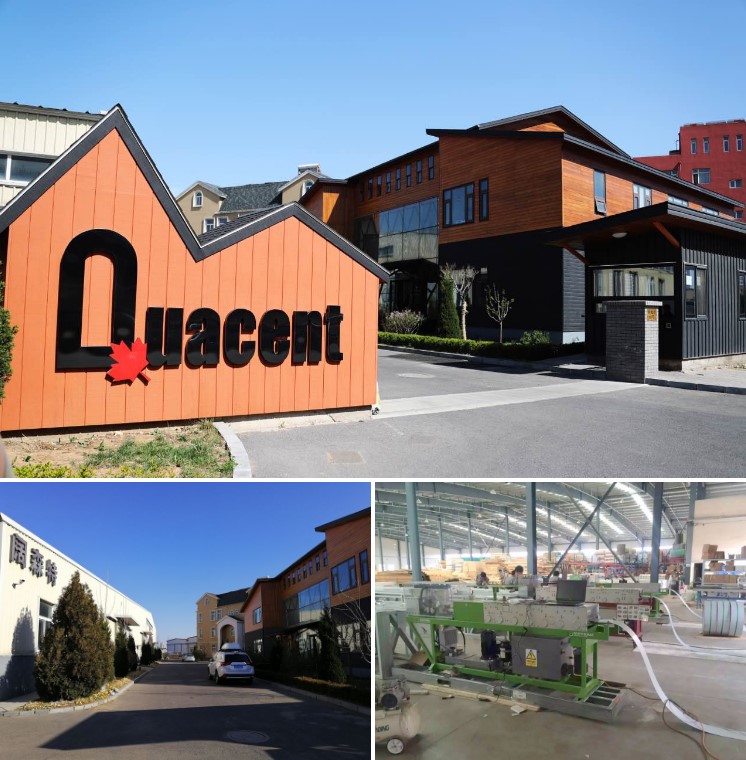 SIPs, the latest approach in the housing industry & our main modern plan building system, can provide a strong, durable and energy efficient building envelop in a short time. We have set up the first manufacturing line for SIPs & lead the SIPs industry in China. We've sold many SIPs home in Holland which is Holland SIP house.
Based on our strong supply chain in China, we are able to provide full accessories for Holland prefab house to save the purchasing efforts and cost for our customers. A wide variety of choices for materials and products gives you the most economical and practical solutions of Australian prefab house.
By our strong R&D , strict QC and full technical support, we have set up our Netherland houses in many cities in Netherlan.