Product Description
Modern Design Wooden Frame Prefab Homes
SIPs, a "new " building material that has actually been in use since the 1940s, consist of two outer skins and an inner core of an insulating material to form a monolithic unit. Most structural panels use either plywood or oriented strand board(OSB) for their facings. OSB is the principal facing material because it is available in large sizes, and manufacturers have used OSB facings on structural panels used for the rigorous testing needed for code approvals. The OSB we use are APA certified either from Canada or Brazil, size from 4'x8' to 8'x24'.
The cores of SIPs we use is expanded polystyrene (EPS), 20Kg/m3 density, with fire retardants added.
Quacent SIP panels are always laid out on the floor for checking before we load the goods into containers.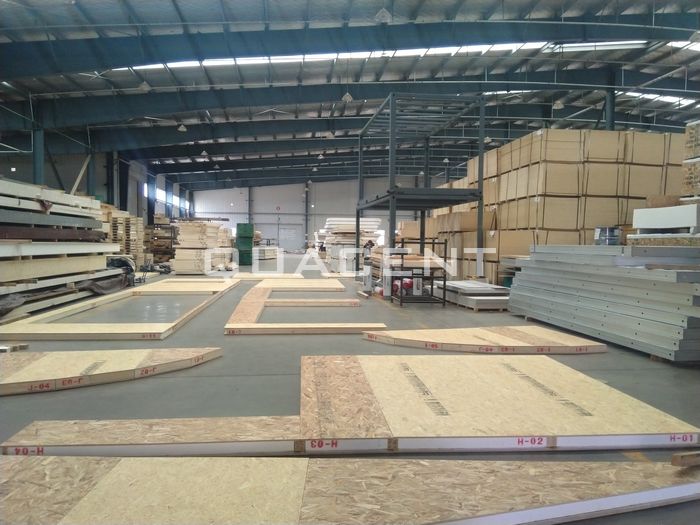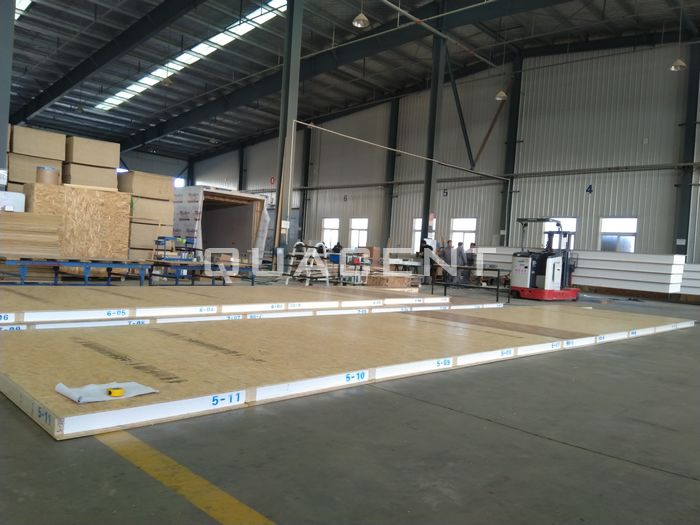 Quacent SIPs are all manufactured strictly under ISO9001-2015 quality control system. All the lumber, OSB, adhesive come from Canada or USA with high grade certification.
Dalian Quacent is a Canadian invested plant in China & specialized in prefab house for residential and commercial construction.
We adopt the latest technology such as Structural Insulated Panels (SIPs), Light Gauge Steel (LSG), Timber Frame (2x4) etc., to make durable, energy efficient, upgradable and cost effective prefab houses.
SIPs, the latest approach in the housing industry & our main building system, can provide a strong, durable and energy efficient building envelop in a short time. We have set up the first manufacturing line for SIPs & lead the SIPs industry in China. Our New Zealand (Scottsdale) imported full automatic CNC Light Gauge Steel equipment also enables us to provide advanced & high quality LGS houses as an alternative.
Based on our strong supply chain in China, we are able to provide full accessories for houses to save the purchasing efforts and cost for our customers. A wide variety of choices for materials and products gives you the most economical and practical solutions.
By our strong R&D , strict QC and full technical support, we have set up our houses in many countries such as Canada, Germany, UK, Netherland, Denmark, Russia, Japan, Australia, New Zealand, etc. Quacent prefab houses have gained reputation world-widely.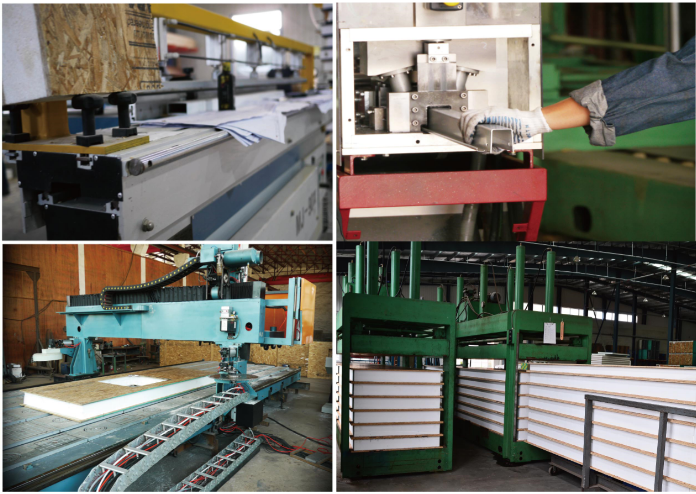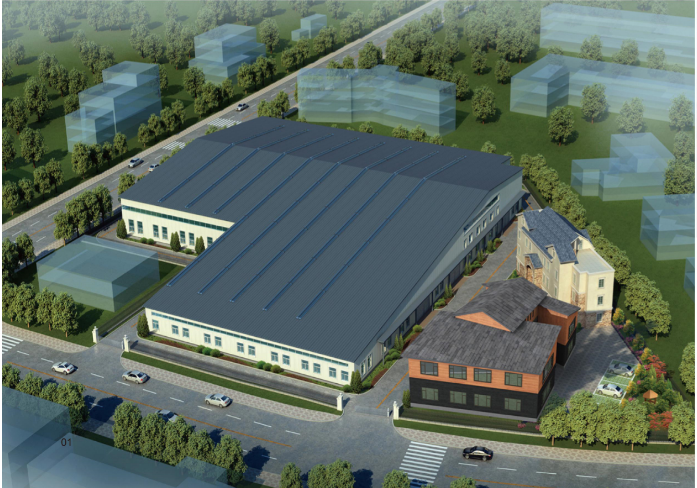 Structural Insulated Panels are high-performance building materials used in wall, roof and floor for residential and light commercial constructions. The panels are made by sandwiching a core of rigid foam insulation (EPS, PU, XPS) between two skins of structural/engineered boards such as OSB, plywood, cement board or magnesium board etc. The dimension of Quacent SIPs varies from 1220mm x 2440mm x7320mm, and its thickness is from 114mm up to 310mm, which can meet the structural and insulation demands of all regions.
OSB Skin Structural Insulated Panels (oSIPs) Prefabricated House
More suitable to: temperate & cold zone. We use Canadian imported OSB board and dimension lumber (SPF). We supply complete house kit through designing, engineering, laminating, cutting and pre-assembling. Our SIPs prefab system can significantly shorten the construction period and improve project quality. According to customer`s specific demand, our SIPs prefab house kit can be delivered in either modular or panelized format.
In order to reduce customer`s cost, based on our strong supply chain in China, we are able to provide full accessories for houses to save the purchasing efforts and time for our clients.
Customers can either choose our existing designs or use their own customized designs.