Product Description
Question: Can you build multi-story buildings with cold-formed steel?
Answer: Yes, you can build buildings up to 6 stories tall.
Question: How much steel is used in a typical house built with cold-formed steel?
Answer: A single story house using cold-formed steel for the wall and roof framing has approximately 20kg of steel per square metre of floor space. A two-story house has approximately 25kg of steel per square metre of floor space.
Question: Is steel durable?
Answer: Aluminum and zinc coated Steel will not crack, shrink, splinter, creep, split, warp, swell or rot. Steel is impervious to termites and wood destroying insects.
Question: How does steel perform in load bearing walls?
Answer: Very well! Because of the strength of steel, our 18 gauge walls are load bearing.
Question: Is steel safe?
Answer: Steel`s strength and non-combustible properties offer greater protection for your home and family. Choosing steel framing can eliminate wind, fire and lightning damage to your home.
Question: Is steel recyclable?
Answer: Steel framing is the environmentally friendly residential framing choice. When you compare that it takes 40-50 mature trees and only six scrapped cars to frame a 2,000 sq. ft. home, you can quickly appreciate the value of steel today and the impact on generations to come.
Question: What is the environmental impact of steel framing?
Answer: The overall recycling rate of the steel industry is 66%, the highest of any industry in the world. Steel framing scrap is a valuable commodity that should not end up in a landfill.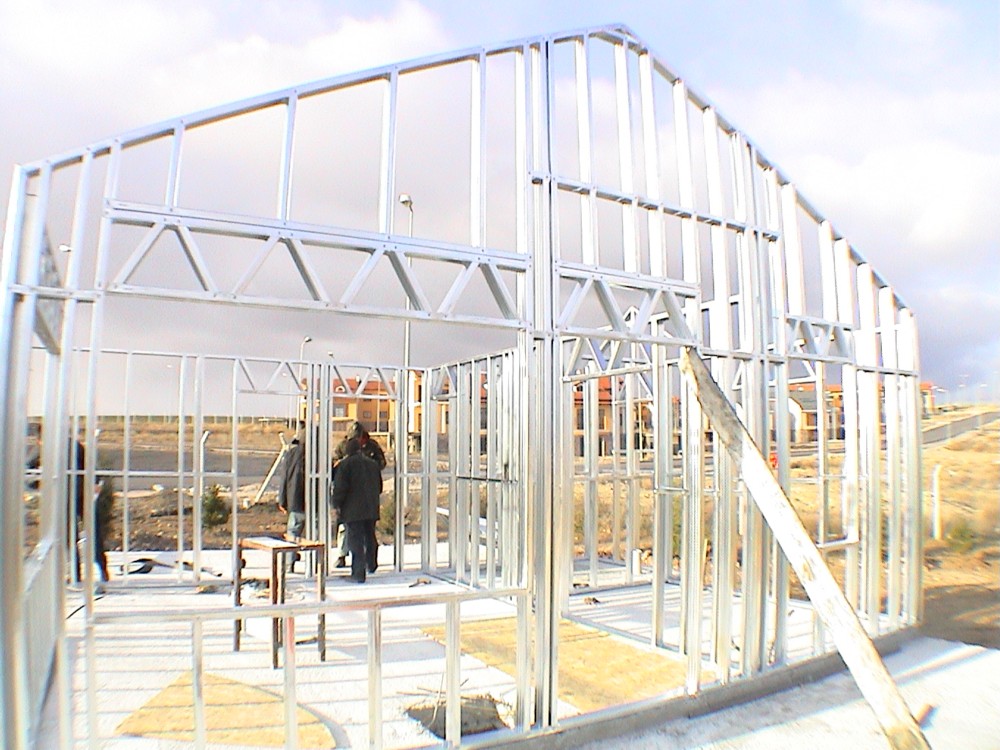 Ready Made Fast Assembly Steel Frame House
Light Steel Frame House
Light Gauge Steel Homes
Steel House
Residential House
LGS Prefabricated House
Steel House Manufacturers and Suppliers in China